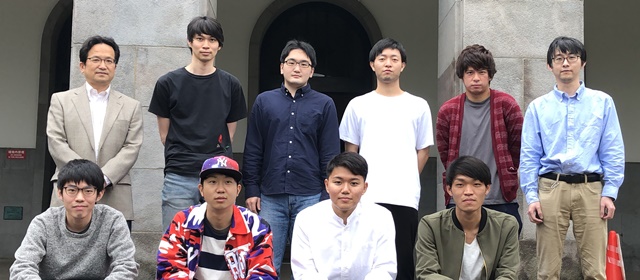 Click
here
to see previous ones.
FujisawaLaboratory@TokyoTech
focuses on quantum transport and electron dynamics in nanostutuctures at low temperature. We use time-dependent and high-frequency measurement techniques to explore novel quantum transport and coherent dynamics in semiconductor nanostructures. Most of the research activities are being conducted in strong collaboration with
NTT Basic Research Laboratories
.
Principal Investigator
:
Prof. Toshimasa Fujisawa
Mailing address: 2-12-1-H81, Ookayama, Meguro, Tokyo, 152-8551 Japan.
Location:
How to get to FujisawaLab
YouTube [The ultimate in single-electron electronics]
History:
* Nov. 1, 2010 Fujisala Lab is moved to Department of Physics (TokyoTech).
* Sep. 1, 2008: Fujisawa Laboratory is renewed in Research Center for Low Temperature Physics, Tokyo Institute of Technology.
* Jun., 2003: Fujisawa Laboratory is established as a collaborated laboratory of Tokyo Institute of Technology and NTT Basic Research Laboratories.